Deep6 Presents: New Model Army LIVE MARCH 21st @ R&R HOTEL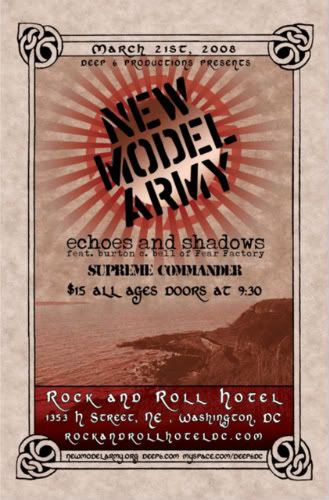 Friday March 21st

Deep6 Presents

Live performances by:
New Model Army
Supreme Commander
Bionicman

The Rock And Roll Hotel
1353 H Street, NE, Washington, DC 20002
Open 7-Days • 21+ To Drink • Doors 8PM • (202) 388-ROCK

All Ages | Doors | 8pm Show | 830pm
$15 - Admission



New Model Army "High"

Known Primarily for their Anti-thatcher Political Stance and Working Class Roots, They Created Both Hard Anthemic Tunes and Modern Protest Folk Rock. Through the years, however, NEW MODEL ARMY have experimented with a great number of musical styles and nurtured numerous different inspirations. As a rock band they generally stand out of the crowd having a greater emphasis on the rhythm section, which often contains references to r&b. Besides punk, they have also been classified as post-punk, folk-rock, indie rock, gothic, rock noir and even metal amongst others. Their music is often regarded as intense, angry, and powerful, some might even say militant. However their repertoire also include quieter and softer, sometimes even acoustic material. Thus it would be inaccurate to simply classify them as any of these genres. Rather one should recognise them for what they really are: A very versatile rock band with many different musical roots. Their lyrics are always very poetic, but still manage to express political and humanitarian messages. Songs like 51st State earned the band cult status in movements against American imperialism, which was ironically responded with an impediment for the band to tour the United States. Lyrically Justin Sullivan has always formed a close relationship with British artist, novelist, and poet Joolz Denby, who is often credited as a consultant or aide and sometimes even co-writer. She is also responsible for the characteristic artwork on their covers, merchandise, t-shirts etc. As a music group, New Model Army also stand out because they tend to see themselves as an organization rather than a business.

http://www.newmodelarmy.org/

Supreme Commander

http://www.myspace.com/supremecommanderdc

Bionicman

http://www.myspace.com/bionicman

club info:

www.rockandrollhoteldc.com

Pre-sale ticket info:

http://www.ticketalternative.com/Selection.aspx?item=2576&sch=10000&AspxAutoDetectCookieSupport=1






Iszoloscope, Memmaker, Synnack, Worms of the Earth LIVE @DC9




deep6 Productions Presents
Sunday Mar 23, 2008 9:00 PM
DC 9
1940 9th St NW
Washington DC, DC 20001
United States

The closest stop to DC9 is U Street (Green Line). Take the exit labelled: African-Amer Civil War Memorial/Cardozo (10th Street Exit). We are also within close walking distance from Dupont Circle (Red Line). Metro has an excellent trip planner for Bus or Rail. Please click the image below to visit Metro and plan your trip!

Easter Sunday, March 23rd
is not to be missed
deep6 productions
Brings together an evening of some of the finest Industrial, Dark Electronic, IDM, Rythmic Noise and Drum and Bass acts in North America.
Live Sets by:
Iszoloscope (Montreal, Ca)
http://www.iszoloscope.net/
http://www.myspace.com/iszoloscope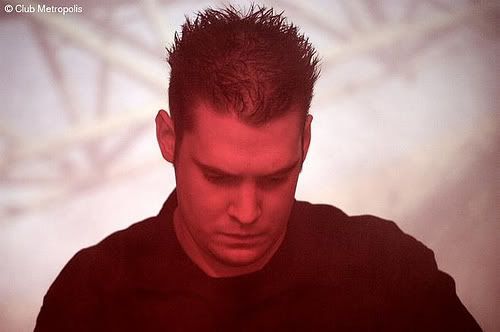 Iszoloscope's Yann Faussurier has always distinguished himself from his contemporaries in the rhythmic noise scene by focusing on atmospheric tones and sounds over the more purely beat-oriented abstraction favored by many of his fellow Ant-Zen artists. His dance material is always eminently danceable, of course, but he seems to have released as many purely ambient albums as club tracks. His latest release certainly seems to start off that way with "The Audient Void," an extended arrangement of low, droning moans that eventually builds into a slow march punctuated by occasional bursts of orchestral noise. "The Sum Of Us All" continues the low-key creepiness with eerie samples and more unsettling drones, but gradually a rhythm kicks in, eventually building into a straight-up four-on-the-floor beat that, though still overpowered by the moaning ambience, would probably play well in the power noise clubs. By "Raudivian Device," though, Faussurier is ready to ditch the spooky soundscapes in favor of all-out dance assault; with its reliance on hard beats and well-placed samples, this track is reminiscent of nothing so much as a Terrorfakt track with the urban violence replaced by zombie-film clips. "Insubstantiality," "From Hollow" and "Unto Deeper Calling" are some of the hardest-hitting tracks Faussurier's ever done, adding frantic drum 'n' bass rolls to evil thrashing power noise, but it's "The Path Of Totality (Part One)" and "Heard Voices" that really highlight the creativity of the Iszoloscope experience. They're eerie, evocative, and unpredictable, alternating unexpectedly from soft ambience and warped speech samples to frenetic up-tempo drum machine patterns and squealing feedback, simultaneously showing off both Faussurier's morbidly meditative side and his wicked dance music attitude. Check this one out if you're ready for something that's equally challenging in the club and on your headphones. ~Matthew Johnson @ Grave Concerns
Memmaker (Montreal, Ca)
http://www.memmaker.ca/
http://www.myspace.com/memmaker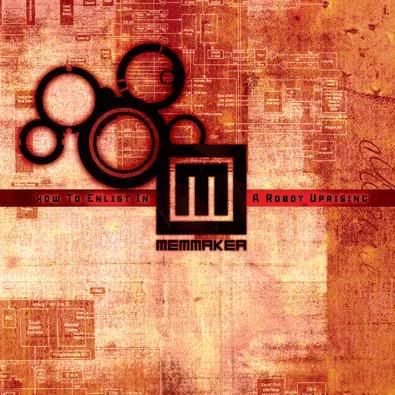 Attention cadets, incoming transmission! Destruction is imminent: Memmaker are here to destroy all human eardrums and interface with your women, undermining earth society forever. Comprised of Guillaume Nadon and Yann Faussurier (of Iszoloscope), Memmaker have forged a rare and explosive compound of hard-trance, driving electro grooves, and immense industrial beats against which mankind is utterly defensless. Limbs will be shattered and tossed like straw as the full force of their unstoppable sonic barrage is unleashed upon humanity, animating those torn and smashed extremities in a violent whirl of fists and bodies as their complete takeover of your central nervous system compels you to MOVE. Bodies will be tossed on concussive tremors of bass, and the screams of ecstasy and resignation will drown in the impossibly infectious rhythms.
The only hope for survival is to assimilate into the robot ranks and take to the streets. You are all soldiers to the cause now, and the Uprising is in motion - the insatiable iron lust of your new mechanical rulers will be satisfied! This robotic takeover is a cooperative venture between Hive Records Global Noise Corporation and the Embodiment Records Woldwide Control Apparatus.
Synnack(Boston, MA)
http://www.synnack.com
http://www.myspace.com/synnack
Synnack fuses elements of ambient, noise, industrial, and IDM musical styles with new media performance mediums. Musically, synnack has been compared to a combination of the Dada/Futurist audio experimentation and chance methodologies implored by John Cage in the early 20th century, and the rhythmic and melodic components of more contemporary audio artists such as Coil and Autechre. Live, synnack consists of 2 musicians who use a combination custom computer environments and live instruments to remix and manipulate audio at fundamental levels. Though computer generated, synnack is said to sound strangely organic and no two synnack performances are the same.
Worms of the Earth (Baltimore, MD)
woundsoftheearth.com/wote.html
http://www.myspace.com/wormsoftheearth
Worms of the Earth is an industrial project located in Baltimore, MD. He began the project in the year two thousand and three. The only member is: dan barrett, sometimes refered to by ID [.d4n b4rr3tt.]. "WORMS OF THE EARTH: a band that is nearly visionary in forecasting the sounds that we believe are going to sweep elektro into an entirely different form. It is hypnotic, damn great elektro and we urge you: Don't miss this rocket ride into desolation and dementia. Worms of the Earth is already possessed of its own identity, full-grown and ready to do battle. War streams into our consciousness once again….Worms of the Earth offers you an awakening, a becoming. Experience "Earth" as the last stop en route to the Apocalypse." - blc productions
deep6 Myspace
deep6 Website
deep6 Live Journal